BroFarOps Global Travel Services
2246 E. 70th Terrace., Kansas City, MO 64132
1-816-759-9546, www.travel365.biz.tc

We are commited to your travel needs, wants, and desires 0"2
BroFarOps Global Travel Services

2246 E. 70th Terrace., Kansas City, MO 64132

1-816-759-9546, www.travel365.biz.tcWe specialize in Vacation Travel Packages
1-800-987-9852 ref: 848536792
BroFarOps Global Travel Services has teamed up with VacationsMadeEasy - and many other booking services to offer great discount travel, low airfares, flights worldwide, 4 and 5 star hotels, cruises, Amtrak trains and busses across the US and Canada, Eurail rail services throughout Europe, rental cars, dynamic vacation packages, travel deals... Check out our other travel options. If you don't know where you want to go, let us help you choose a destination to begin your vacation planning process. We can find things like various activities, special events, points of interest, hotels, special vacation packages, local travel ideas, current weather information, and maps for all of your destinations. Rather you are in Kansas City, MO : Springfield, MO : or Elsewhere we Make Vacations Easy(800)987-9852 Be sure to use the reference number above.
Please check out these feeds below

We are commited to your travel needs, wants, and desires.

Compete for real cash prizes at GSN!
WE PROVIDE SEVERAL Travel search engine OPTIONS to HELP YOU find the RIGHT cheap or lastminute flights and hotel rates, cruises, busses, train rates, and car_rentals. We have several great tours too. WE WANT YOU to ENJOY your trip rather its for PLEASURE or BUSINESS ... Book NOW
WE ARE ALWAYS UPDATING OUR MAIN SITE(s) Currently we are working on a QRcode and other mobile apps and options to serve you better.
WE are always accepting
NEW PARTNERSHIPS
BroFarOps Global Travel Services
2246 E. 70th Terrace., Kansas City, MO 64132
1-816-759-9546, www.travel365.biz.tc
MAKE YOUR RESERVATIONS NOW! vacation packages :: flights :: hotels :: cruises :: rentalcars :: railways :: busses :: tours :: We specialize in Travel Vacation Packages for fun, business, holidays, and special events."
We are commited to your travel needs, wants, and desires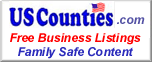 Click to join travel365